– a new way to experience dance and music without boundaries or limitation –
A Dance Nest
is a completely new and original idea.
It is a space where you can dance and explore the music freely.
A space where you can feel safe, protected, and in balance no matter how hard you dance and how long you have your eyes closed. 
The Dance Nest is about 2.2 m in diameter, with an increasing slope towards the edge.
When you dance in it, your body will know where the center and balance is so you can take out the curves in the dance.
You won't fall out!
You won't hit anybody by waving your arms, and no one will hit or bump into you.
You can just close your eyes and focus on the music that's build up your entire reality in space and time.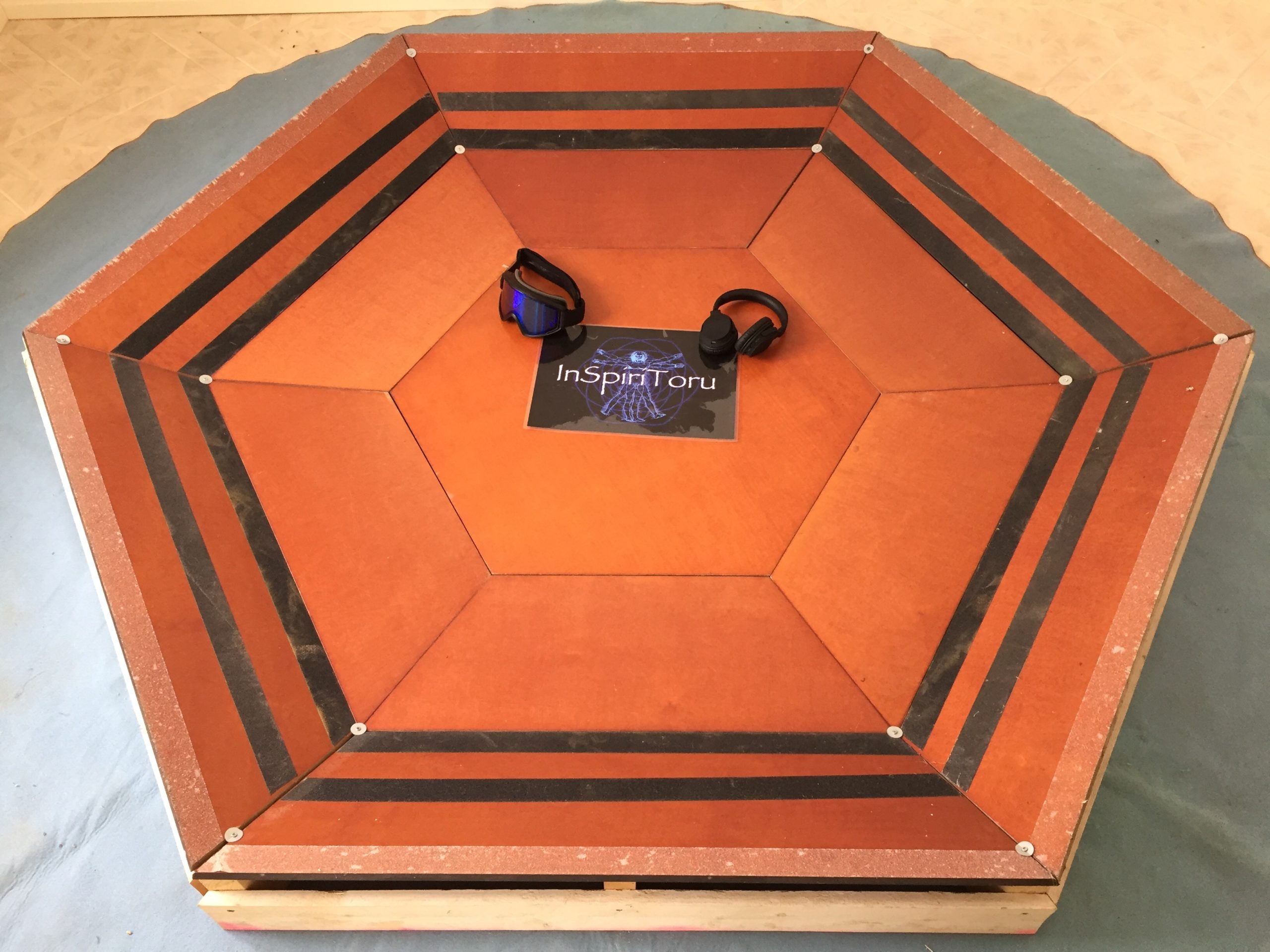 What people telling about the DanceNest experience:
Answer from the DanceNest user experience questionnaire.
What is your first impression of your experience using the DanceNest?
A very nice and different experience.

Mind and body opening.

It was awesome, I found myself in the nest, fast.

Fantastic!

A space to get into a deeper flow.

Insightful and novel. Initially, I felt a need to control the experience but opened up more and more. Therapeutic!
How was it different from your usual dance experience?
To not need to condition itself to other people and the environment.

Not limited by vision, surroundings, and people´s energies.

How safe I felt.

I didn't feel any restrictions either physically or mentally.

More introwert, easyer to get into contact with yourself in the dance.

I notice how much I rely on visual cues and it really expanded my dance experience when removed.
What did you enjoy most about it, or not?
The feeling to lose connection with the room and the environment.

Free Moment, get capture when it feels like I should fall.

How free, safe, and into the music I found myself and I felt Powerful.

The ability to fully immerse with the music without physical limitations.

The encapsulated space to go into yourself.

The freedom experienced once I let go of my fears!
Would you recommend your friend to try the DanceNest?
Yes 9, No 0,                             (of total 9)
Was it better than your expectations?
Yes 8, Equal 1, No 0,              (of total 9)
Please rate your experience:
6,7,8,8,8,8,8,8,9,

– the Nest relates to dance, how flotation tank relates to swimming pools –
I built the DanceNest to be able to isolate and extract the dance experience.
Through years of developing I am where I am today.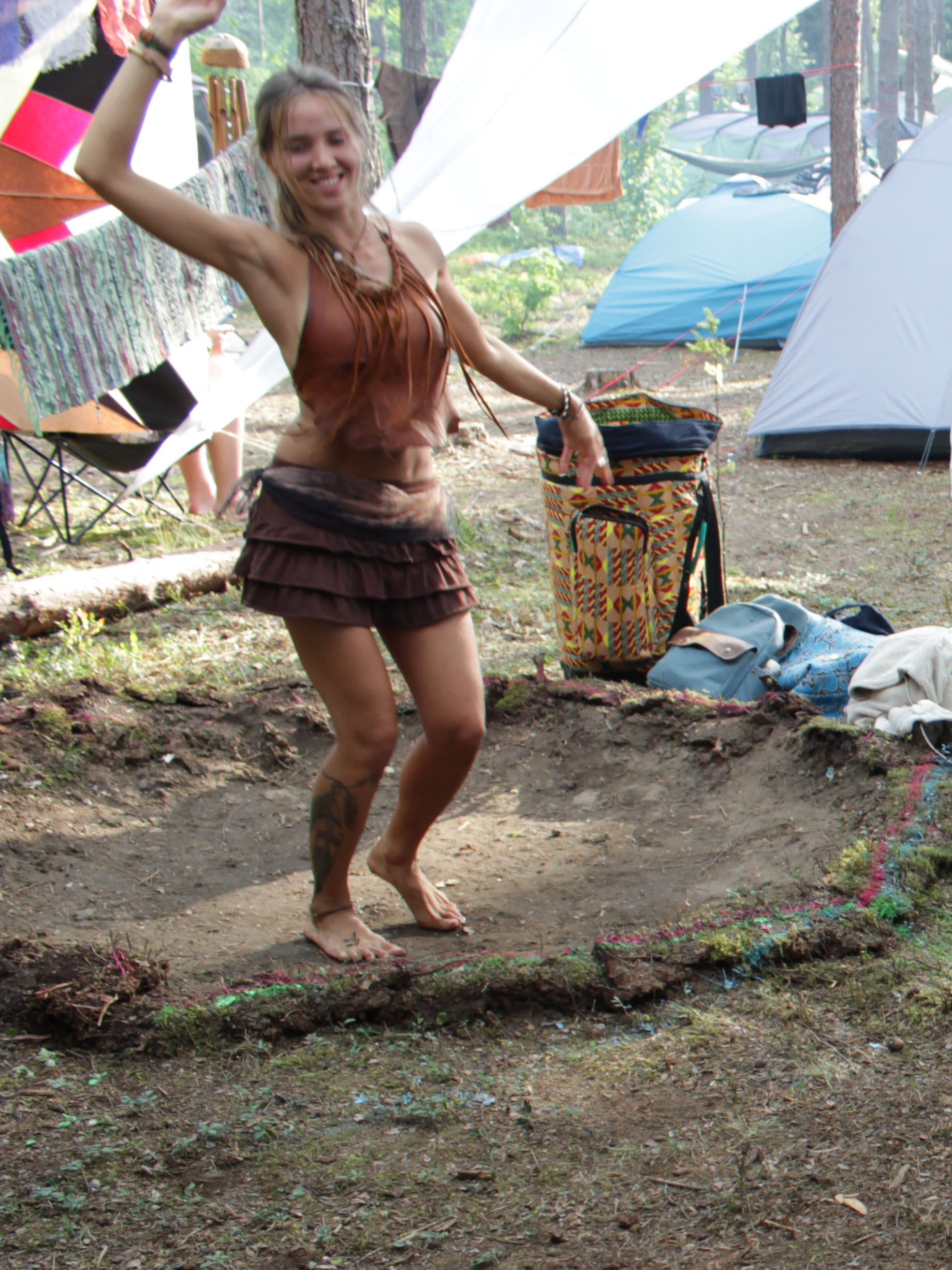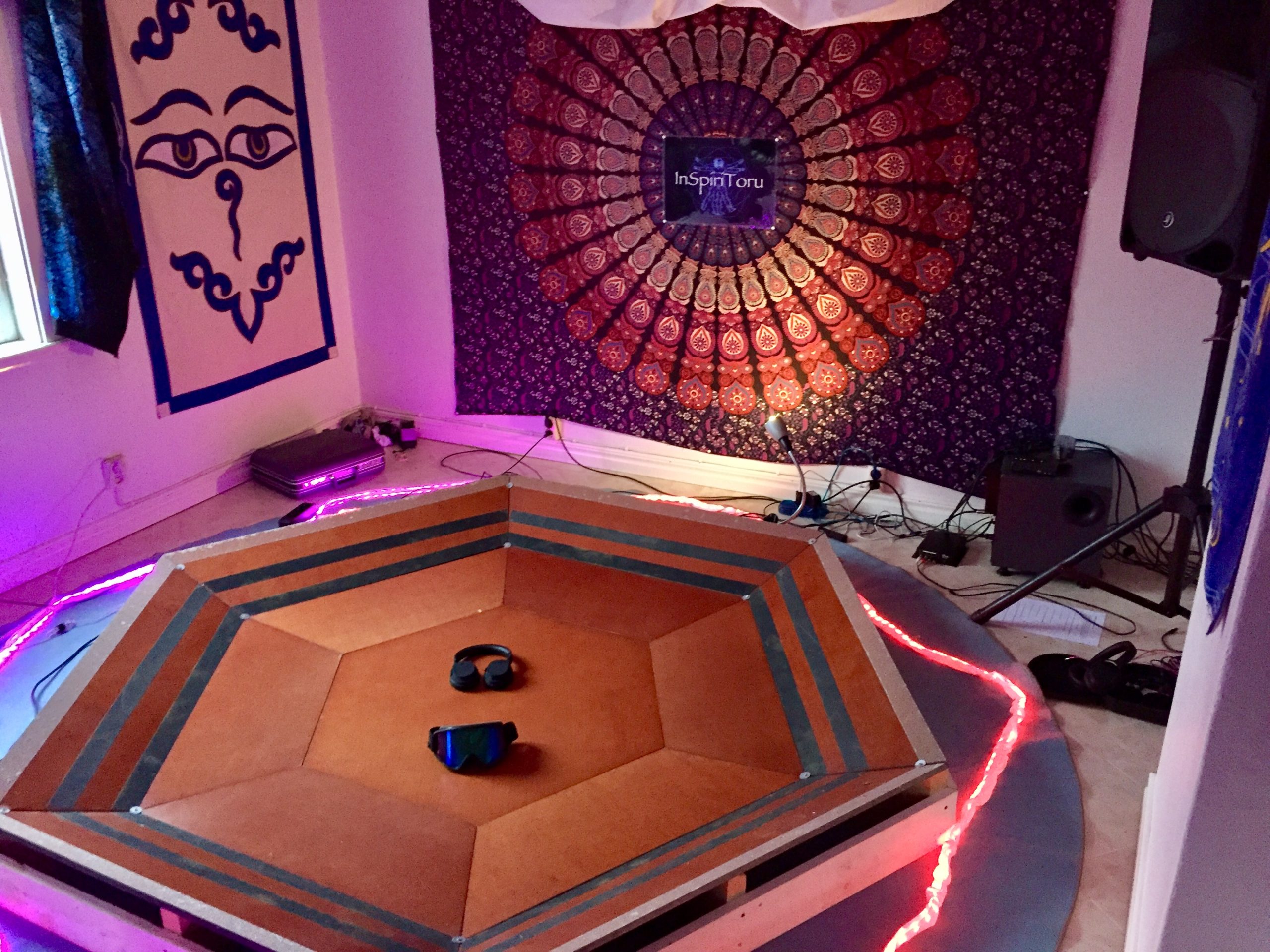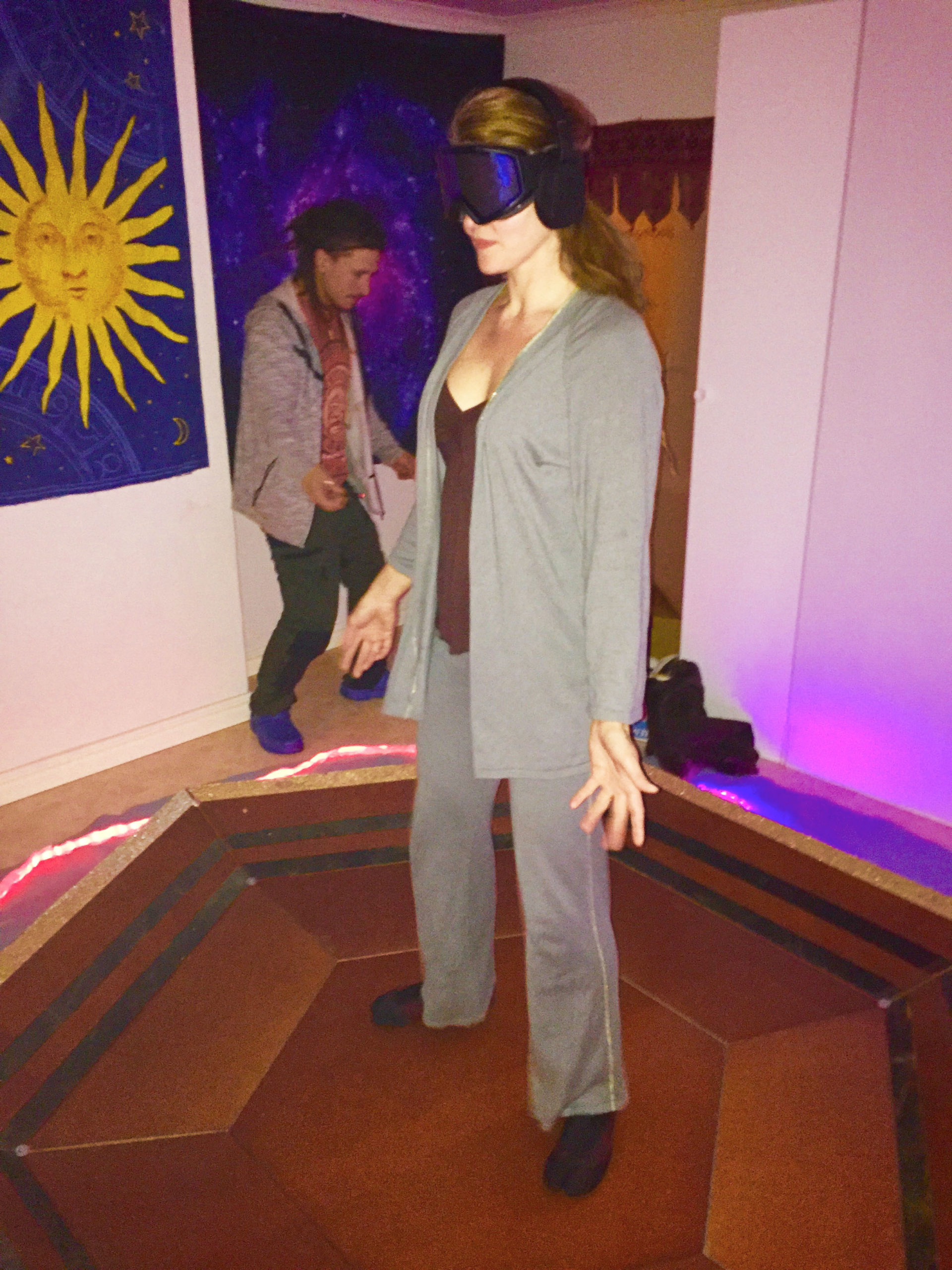 For events and festivals, there are 2 options: 
In Nature
I build the Dance Nest on site, preferably near the dance floor for clean sound, 
or near the InSpiriToru for connecting with blindfold and NC headphones.
It looks cool, like an impact crater and will blend in to the festival landscape organically.  
On a flat Surface 
I setting up my pre built DanceNest, with external base and NC headphones on a flat surface for individual dance sessions.
To make this in a rome creates an even safer space around the nest, closer to the DanceSation i explaining below.
The Dance Nest is the ground tool witch makes other projeckts possible.
They are under development.
DMT (DanceMaTrix) 
Making mass dance concerts for people who pay for their spot, their Dance Nest and the benefits from it.
It is little like a cinema, but for music!
You don't go there to socialize or find a partner for the night.
You go there for dancing and listening to your favorite artist playing in great conditions for you to experience the music in.
Without getting disturbed or bumping into other dancers or they into you. Without feeling glue to the floor by the spilled liquor and fall on dropped bottles. 
A safe space where now one sees you as a reproducing object and disturbers your dance experience.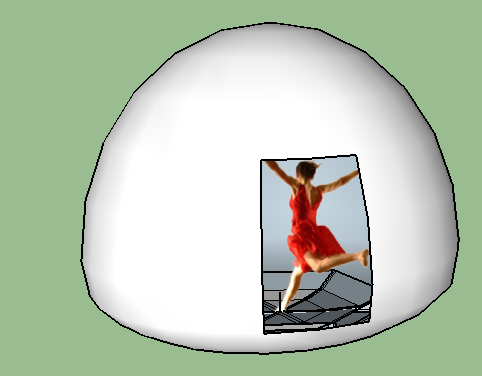 DanceSation 
Image a flotation, (a sensory deprivation) tank to isolate and extract the ecstatic dance experience, that's what a DanceSation is.
By building a sphere around the Dance Nest witch is totally white inside.
Without any referents points you will find yourself dancing in infinite space. With indirect LED light shining from under the nest and up in the roof where also the air is flowing throw, you will dance in a shifting rainbow spectrum with only the music to relate to, imagine what it will do to your dance.
 the Dance Sphere and the Concert Nest cud have energy-generating dance floors in them so you generate electricity by dancing.
Interactive Art Nest
I put this Dance Nest installations in very beautiful places around the globe where I want people to dance and experience the surroundings.
Remember; you won't fall out.
For the moment I ben making DanceNest´s on:
2016 – Freqs of Nature (DE), Yaga (LT)
2018 – Master of Puppets (CZ), MoDem (HR)
 2019 – Funny Moon (CZ), Transylvania Calling (RO)
And in different locations in Sweden.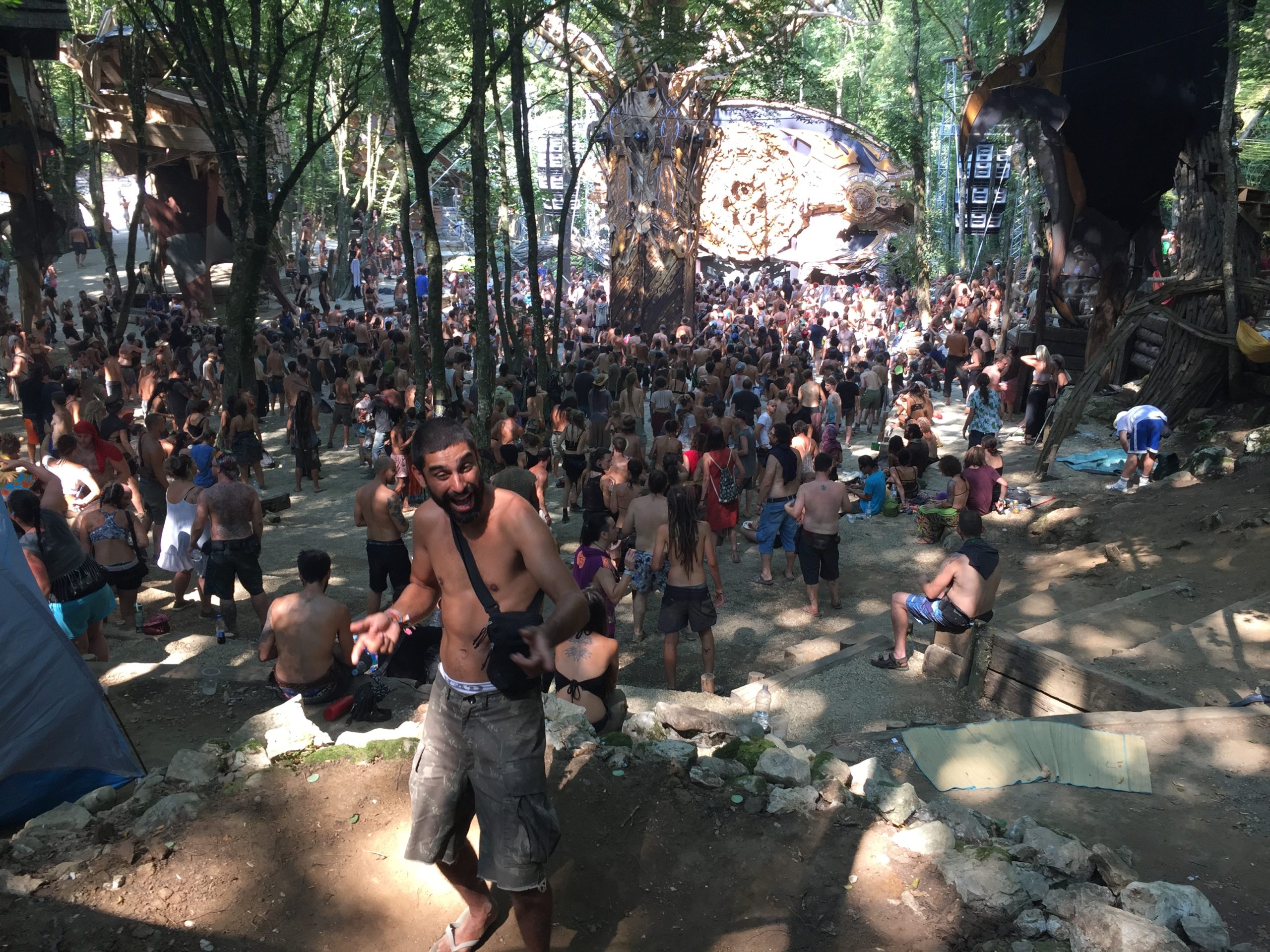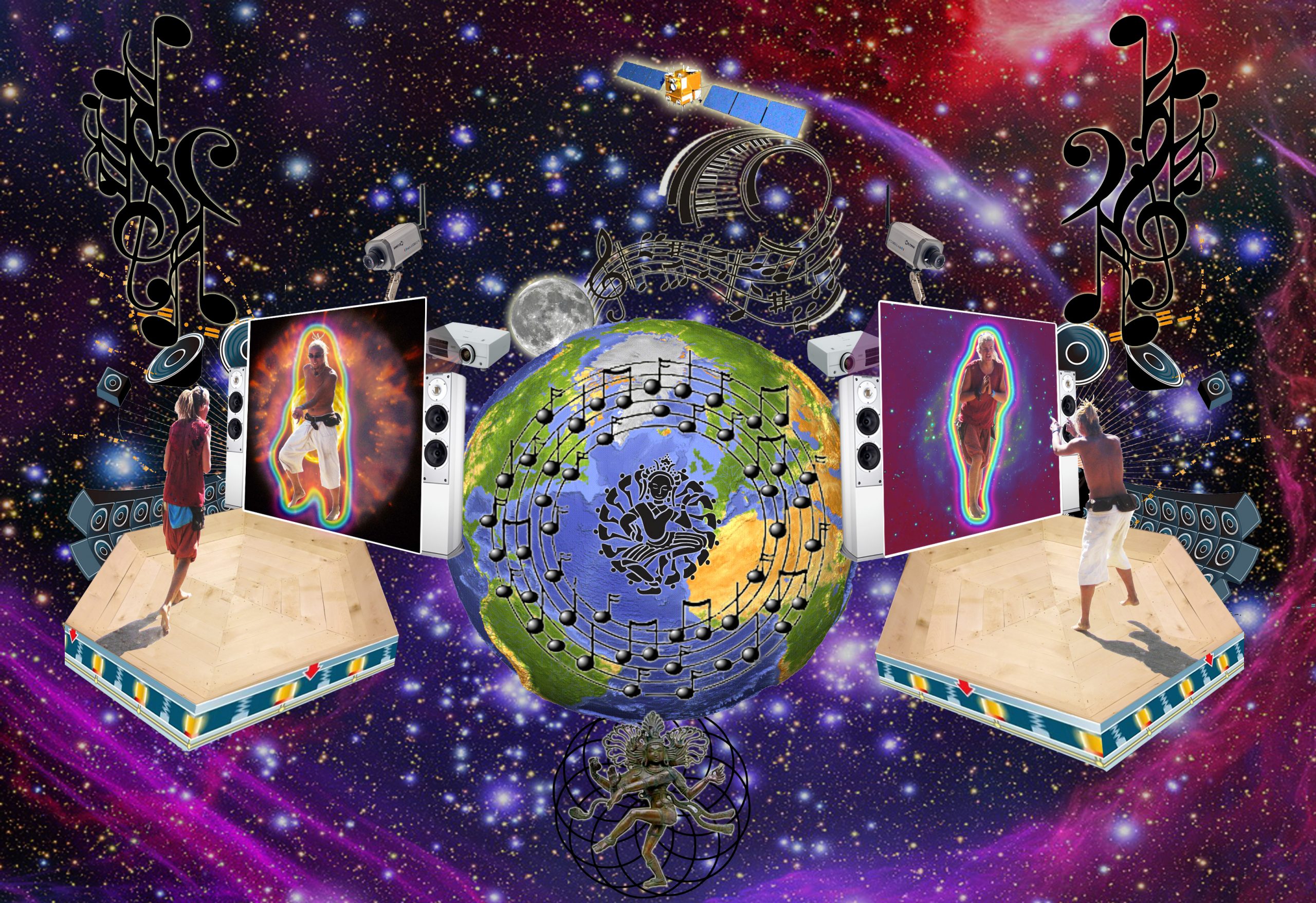 VR Dancenest
Creating virtual dancefloors that you can access from your living room or from the Interactive Art Nests in the surroundings.
Connect and dance with friends al ower the glob or why not by VR tickets to big dance festivals to not miss your favorite artist playing live on the other side of the earth.
The DanceNest would be awesome to not destroy your home or drop down the cliff meanwhile you go crazy in the virtual dancefloor.
The possible range of use is almost as wide as your fantasy goes.
The Ultimate Dancing Arena:
The making of the DanceNest: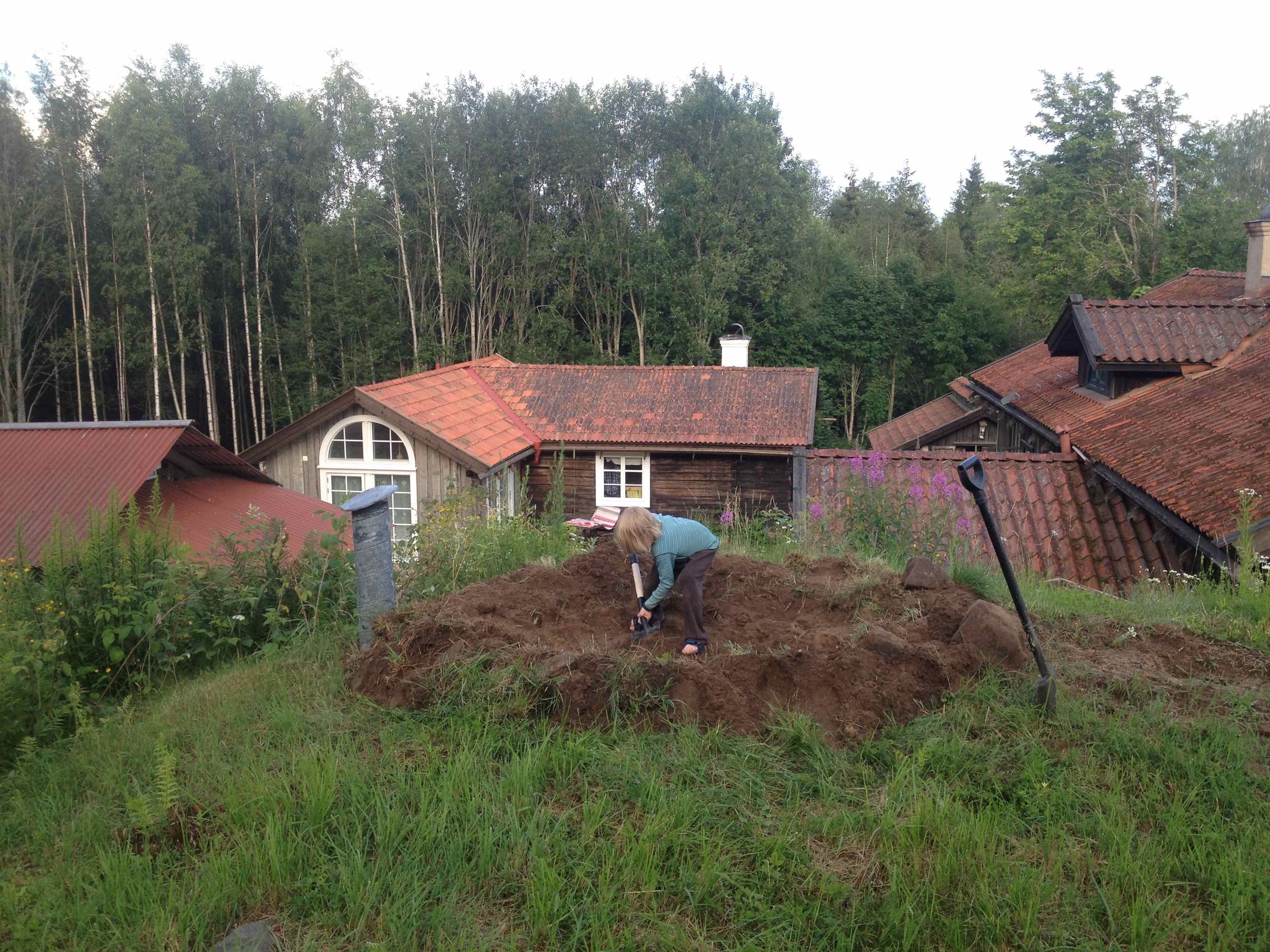 Step 1
The First two DanceNest
(DanceDitch)
I moving to tI moving to t

I Moving to the countrysidI to get the space neded to develop the DanceNest. 
DanceNests nr 1 and 2 I dig to get a clue about the amount of space needed.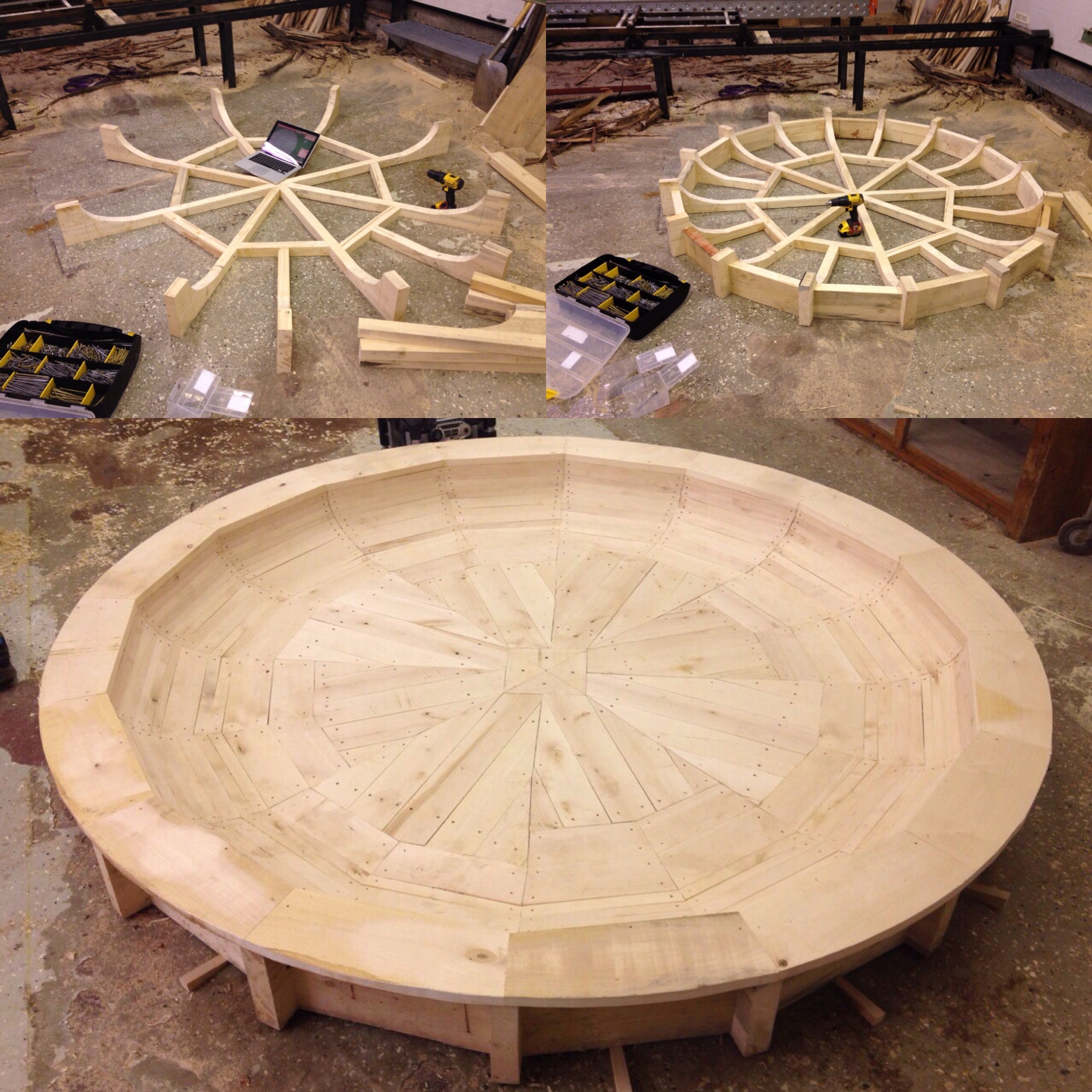 Step 2
3d Generation DanceNest
(Oktagon to 16)

I'm starting to build an octagonal Dance Nest that became a 16-sided nest.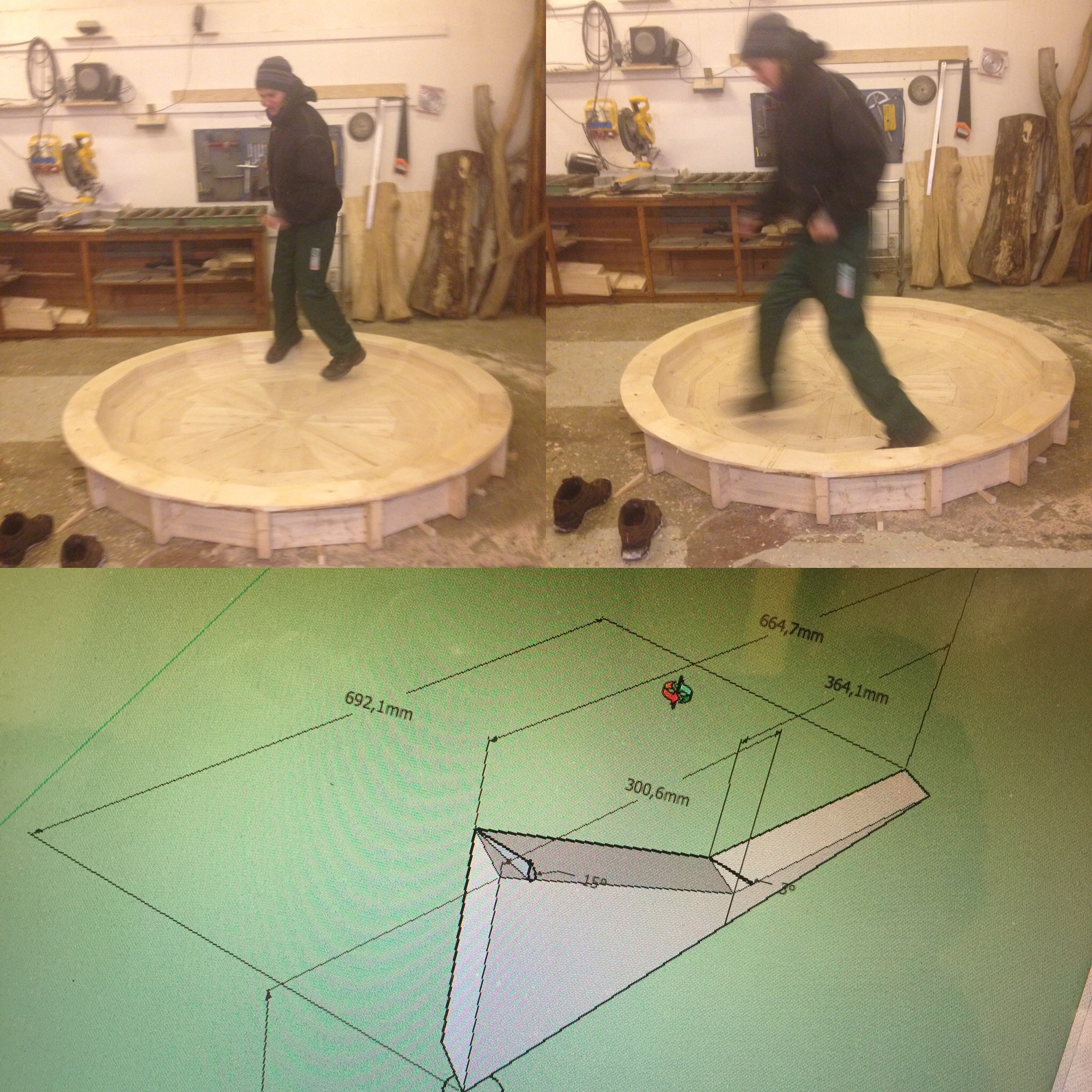 Step 3
Tryout

I Dancing in it and relice i need to have an other angel towards the edge to not get suprised an fall on the slop.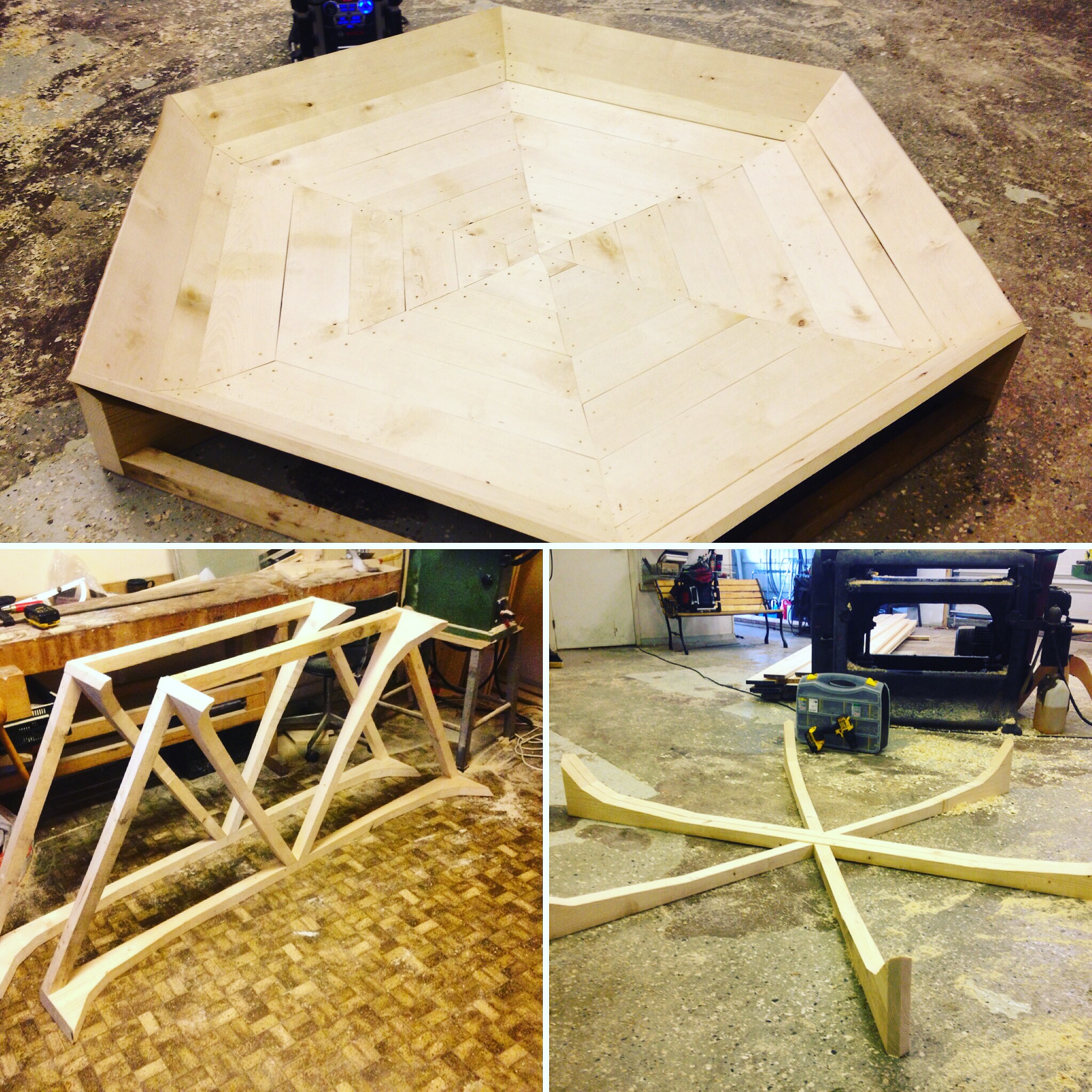 Step 4
4-5th Generation Dancenaest (Hexagon)
To make it simpler to produse, I made it hexagonicol and with a very exact slope towards the edge increases in 2 step.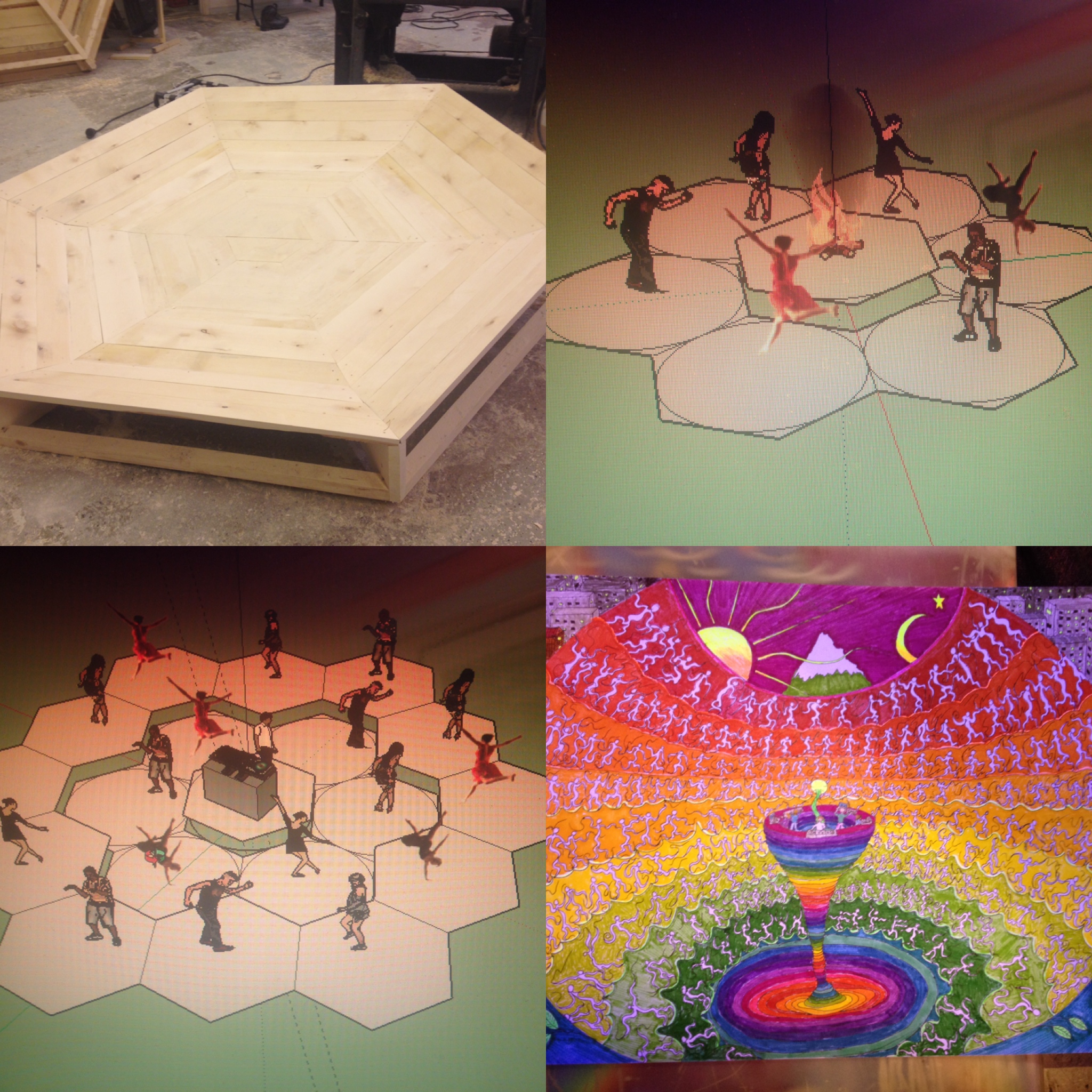 Step 5
DMT – DanceMaTrix
When the Dance Nest get hexagonical the posibilety to put them beside etjother appeared.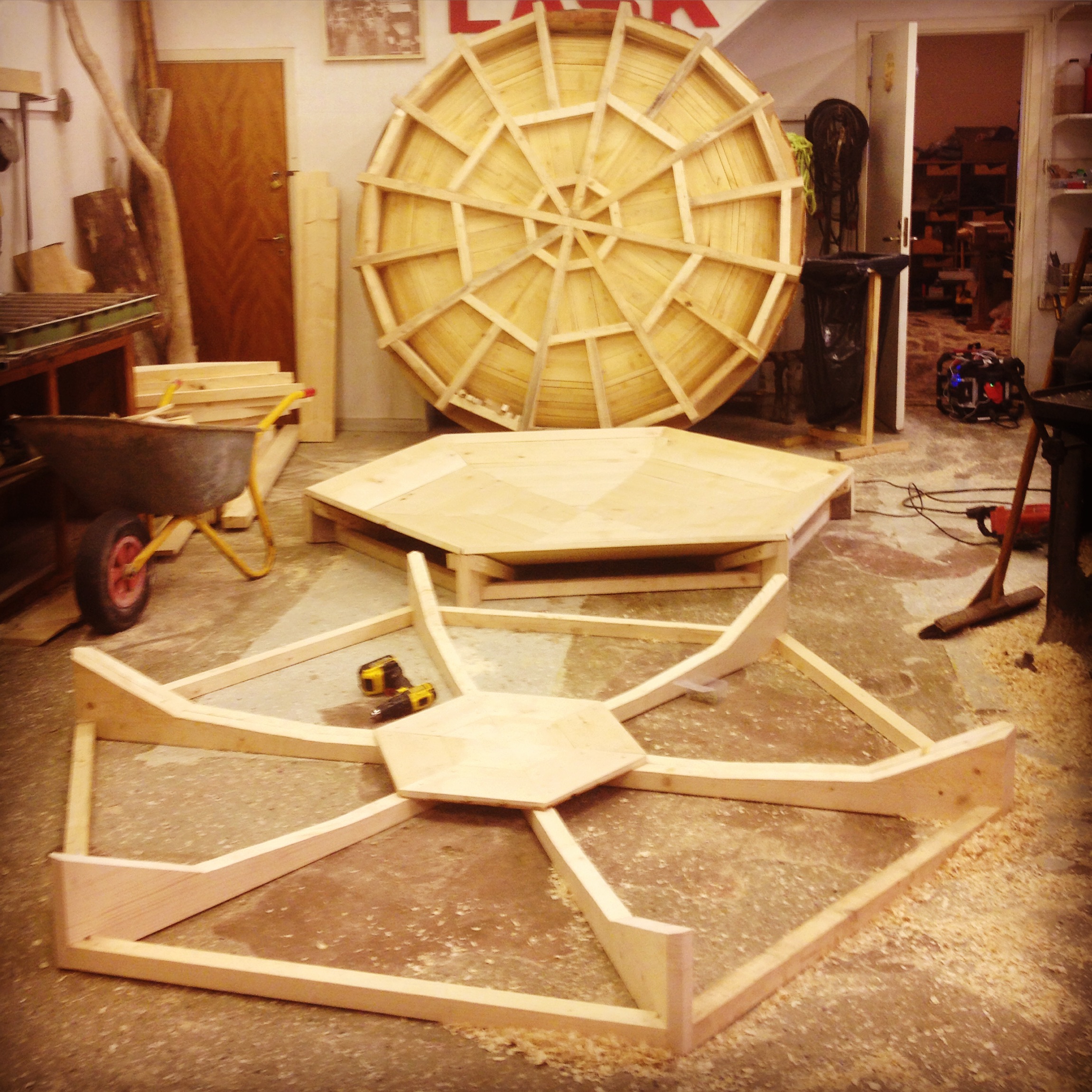 Step 6
3-6th Generation DanceNest

I produce many to get the ultimate shape.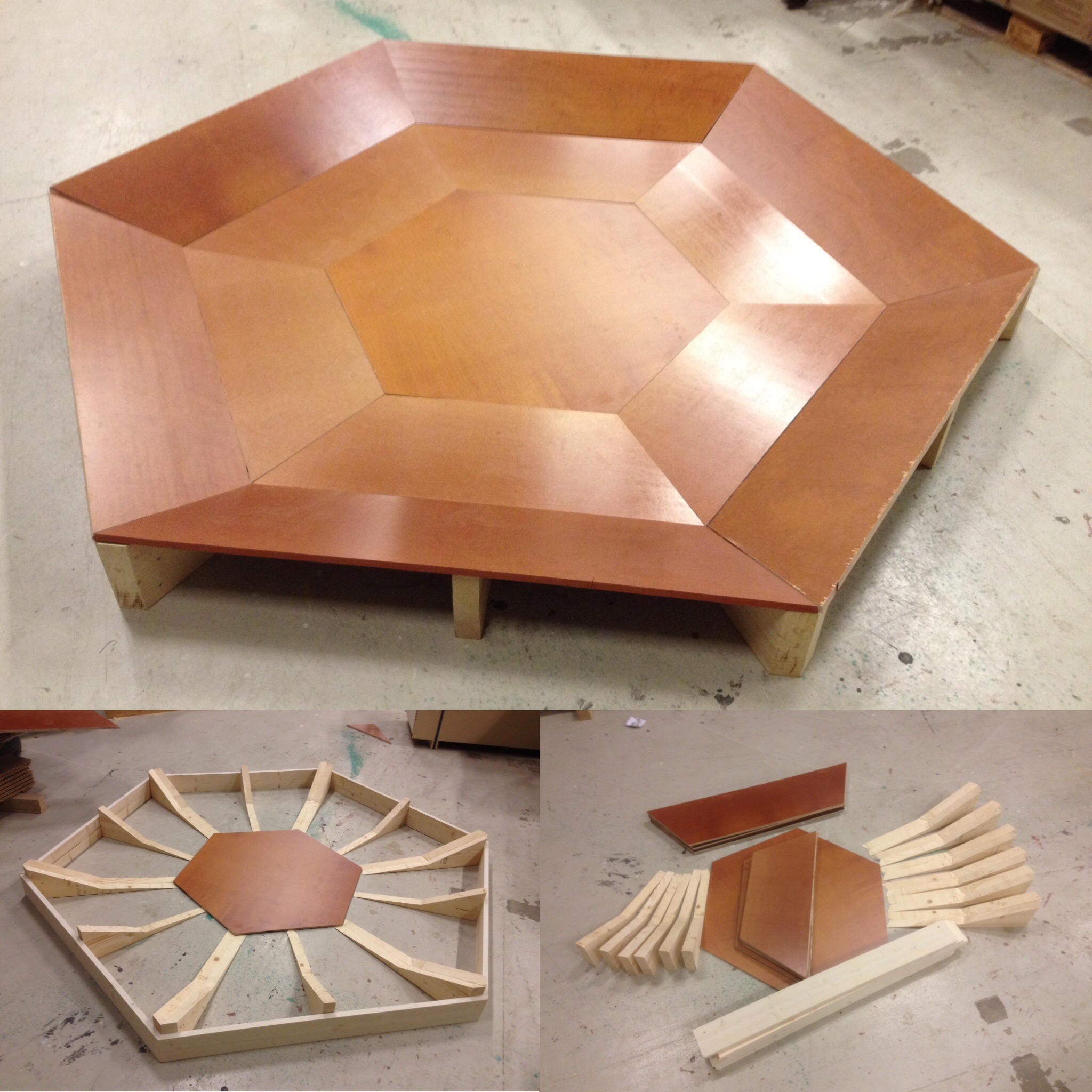 Step 7
7th Generation DanceNest (Portable)
When I had the right shape, I try to make it more portable for esyer transport.
This mission continus.